CEA CAPA offers a variety of programs: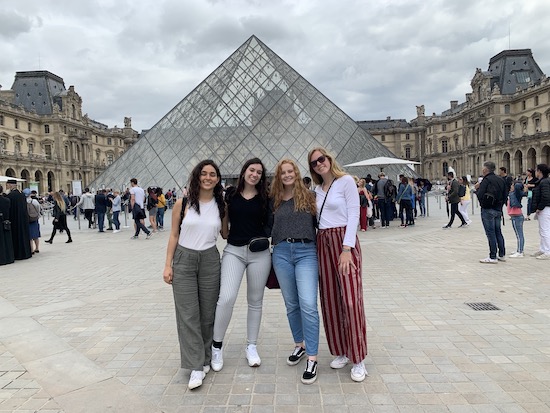 Standard: Offered across all our locations, CEA CAPA's standard programs allow you to choose courses within your discipline or subject of interest.
Hybrid: You'll experience both the active-learning environment that characterizes our CEA CAPA Study Centers, and the opportunity to take courses with other international and local students at our local partner universities.
Multi-site: Learn in multiple cities through a multi-site program. Whether it's a travelling January Term seminar that gives you the opportunity to spend two to three weeks gaining in-depth, hands-on perspective, or multiple locations paired together over the summer, multi-site programs create an unforgettable learning environment.
First-Year Experience abroad (FYE): Developed based on best practices in higher education, CEA CAPA's program incorporates many features of first-year experience programming commonly found on many U.S. campuses, including a strong student support system and facilitated reflective pedagogy and mentorship. By partnering with CEA CAPA, U.S. institutions will have access to CEA CAPA's cohort model in which institutions share resources with other first-year programs while ensuring their own signature brand is infused throughout the student experience.
Internship: CEA CAPA's international internship programs provide you with unique, hands-on experience that allows you to gain marketable skills while you're studying abroad. CEA CAPA aligns your placement to your professional, academic, and personal goals. Most internships are part-time (so you'll take other classes abroad, too) and many don't require foreign language ability.
Service Learning: CEA CAPA's service learning programs provide you with the framework to make connections between your host community experiences and your academic pursuits while giving back to your host community.
Global Career Development Certificate (GCDC): Expand your pre-professional experience by connecting with a mentor in your career field of interest! Participating in this mentorship program enhances your résumé by providing practical experience and building skills that employers value.
Explore CEA's websites for more information about their programs and student experiences: www.ceastudyabroad.com